Ian Anderson is a Chartered Psychologist
with over 30 years of experience. He is separately qualified in various fields of applied Psychology including Counselling Psychology and Occupational Psychology.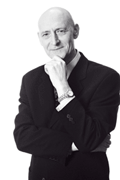 In Psychological Counselling and Therapy he has:
Worked in private practice with over 2,000 patients.

Supervised more than 100 therapists.

Acquired separate qualifications and training in a number of therapeutic styles supporting a truly integrated eclectic approach.

Assessment and Diagnostic expertise.

Extensive experience in Crisis Intervention
As an Expert in Litigation and Dispute he has:
Provided psychological reports and expert testimony in criminal and civil litigation in the UK, the USA, and Bermuda.

Experience in Personal Injury, Sexual Abuse, Posttraumatic Stress Disorder, Psychological Competence, Workplace Stress, Harassment, Bullying, Personality Disorders, Child and Family matters, Educational Needs, Psychological Trauma, Depression, ME, Chronic Fatigue Syndrome, Drug and Alcohol Abuse, Workplace Substance Abuse, Workplace Violence, Psychological Counselling and Therapy, Psychometric Testing, etc.

Provided Employment/Career prognosis reports.
As an Occupational Psychologist and Business Consultant:
He enjoys an international reputation as a no-nonsense problem solver who believes there is no conflict between developing people and growing profits.
Dr. Anderson has worked for an array of Fortune 500 and Times 100 companies at the corporate, team and individual levels. He is a specialist in a wide variety of consulting solutions and his projects have included:
Leadership development, strategy and implementation

Executive coaching
Organization Audits

Corporate strategy and change management

Board level recruitment, selection and assessment center development

Global trading

Corporate policy development, training, and implementation in the areas of drug and alcohol problems in the workplace.
In 1995, Dr. Anderson was awarded US permanent resident status through the prestigious "national interest waiver" provision, specifically for his work with the UK divisions of Fortune 500 companies.
In 1997, Dr. Anderson was responsible for the turnaround of one of Europe's largest transport groups with depots in seven countries. During a five-month period, he conceived the corporate recovery plan, restructured the Board, and personally recruited a new CEO and CFO. He developed the HR strategic plan and recruited the new HR senior manager, negotiated a recovery package with financial institutions, and worked with the new Board to implement the recovery plan.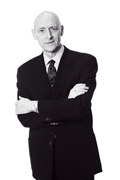 Prior to concentrating full time on his business consultancy, Dr. Anderson had a variety of successful career experiences in other fields. He was a professional actor in the UK with a succession of stage, television and film credits. He had an academic career as a researcher and lecturer at the Universities of Manchester and Bournemouth in the UK. He also ran a busy mixed clinical practice on the south coast of England for more than ten years.
Dr. Anderson received his Bachelor's degree in Sociology & Economics, a Master's in Social Psychology and Research Methods, and a PhD in Organization Behavior and Psychotherapy, all from the University of Manchester, England. He went on to gain three further MScs in Experimental Psychology, Occupational Psychology and Psychological Counselling. He worked as a therapist and conducted research in the British National Health Service.
Read Ian's Curriculum Vitae (PDF)