Life Transitions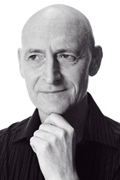 Change is a continuous process in our lives, but there are also key moments when change is sudden and drastic. These include:
Career Change
Bereavement
Separation and Divorce
Parenting
Retirement
Grandparenting
These and other Life Transitions all provide unique challenges.
Dr. Anderson can help you plan for predictable change or respond effectively to sudden and dramatic change.
---
Contact us for a no-fee, no-obligation discussion of Transitional Counselling or Life Coaching.
---
Career Guidance and Planning
If you don't know where you are going, you will probably end up somewhere else. Ian Anderson provides a full range of services using both the latest Careers Guidance Technologies and his wide experience.
Contact us to discuss our full range of Career Guidance and Planning services, including:

Career Choice
Career Planning
Career Change
Career Counselling
Outplacement