Training and Supervision
Contents: High-Impact Training Training and Supervision for Behavior Change Professionals
---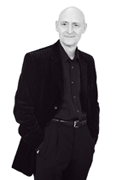 At a time of fierce competition, reduced budgets, and a fast changing marketplace, how can a business not only retain its human resource capital, but enhance its effectiveness?
World-class training based upon the very latest in human performance technology releases the potential of an organization's human resource capital while providing a significant personal benefit to the recipients. We believe that a business's key resource for growth and profitability is its people.
Dr. Anderson's services in this area fall into two categories:
Ian Anderson offers both on-site and public training programs, seminars, and workshops in all of our consulting services. He offers these trainings in three forms:
End users (i.e. those acquiring a particular skill)

HR and Training Professionals

Consultants wishing to extend their capabilities
Our training events cover every aspect of the change process for individuals, teams, and organizations, all with the overriding objective of

Defining Tomorrow
A strategic process for inventing the future. Who do we want to be?
Assessing Today
Taking stock. Employing state-of-the-art methodologies to understand who we are today. How are we doing?
Making the Change
Producing a plan distilled from our understanding of the gap between who/where we are and who/where we want to be. Implementing that plan.
Measuring Progress
Reassessing where we are, re-evaluating where we want to be, refining the plan, and continuing the implementation.
---
Contact us for a no-charge, no-obligation discussion of your training needs.
---
Developing understanding

Acquiring Tools and Skills
Achieving Competence: i.e., knowing when and how to use acquired skills.
We know that the key to added value is to ensure that training translates into real behavior change. We also provide follow-up programs so that the new skills and competencies developed will gain traction and produce sustainedchange and improvement. These follow-up programs focus on the application of the new skills, address problems, review examples, and reinforce the initial workshops.
Increase employee motivation, engagement, trust, satisfaction, and performance

Accelerate the development of key contributors to the organization
Develop high performance leaders and future leaders who can implement the organization's vision, goals, and business strategy
Retool command-and-control managers into effective leaders
Identify reservoirs of talent
Groom high potentials
Help minimize mismatches between what a key contributor does and what the company needs
Assist employees in developing increased self-awareness (i.e. emotional intelligence), and a better understanding of their own strengths and limitations
Train managers to be potent mentors.
Enhanced competitiveness

Increased innovation and agility

Attraction of the best and the brightest

Improved retention
The benefits apply at every level in an organization.
Employee value is not about making employees happy. It is about creating the necessary conditions for a motivated and committed workforce that is required for your organization to succeed. The contribution of individual contributors, managers, and executives is the determining factor in a company's growth.
For managers and leaders in the twenty-first century, it will be imperative to develop people and skill sets at every level to enable enterprises to manage change effectively. Our goal is to help you design and implement a leadership training program that not only teaches new skills, but more importantly, motivates everyone to apply these skills and thereby enhance their performance.
Individual
Executive Coaching

Derailment Prevention

Developing Technical Professionals

Developing High Potentials

Partner Development: Professional Service Firms

Leadership Development

Hiring the Best By Design
Team
Team Development

Executive Team Enhancement

Cross-Functional Team Facilitation

Board Facilitation

Team Audits

Team Fix-Its

Kick-Start Workshops for Project Teams
Organization
Strategy Development Facilitation

Organizational Audits

Organization Surveys

Strategy Implementation

Culture Alignment

M&A Alignment

Culture Change

Change Management

Creating Ethical Communities

Succession Planning

Mobilizing Communication

Metrics That Matter: Measuring for Success
Programs
Training for Internal HR Team in Management Development

Group Design for Leadership Development

Coach the Coach Program for Managers and Leaders

Individual Development: an overview

Organizational Development: an overview
Each topic is delivered in-house and at public trainings and can be tailored for:
End users
HR and Training Professionals
Consultants
---
Contact us for a no-charge, no-obligation discussion of your training needs.
---
Courses
A synopsis of recent training events.
Read A Synopsis of Our Recent Training Events (PDF)
---
Training and Supervision for Behavior Change Professionals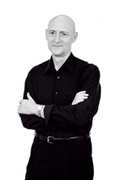 Dr. Anderson offers a range of training, supervising options, and Continuing Education events for Psychologists, Counsellors, Psychotherapists, Consultants, and HR professionals.
He has been responsible for
Supervising
Providing IP
Providing Master Class Seminars
to more than 300 PhD-level Behaviour Change Experts undergoing career transition as well as to numerous Consultants and HR professionals.
Ian Anderson provides a range of training seminars and coaching support services to Psychologists, Counsellors, Therapists, HR Professionals, and other Consultants including:
Master Classes
Telephone Round Tables
Supervision
Practice Development
Provision of Intellectual Property
Individual Coaching
---
Contact us for a no-cost discussion of your training or supervision needs.
---